Work to deliver new flats for the Eildon Housing Association on the historic site of the old Kelso High School has accelerated thanks to local contractor M&J Ballantyne.
Newly named Poynder Apartments following discussions with Kelso Community Council, the development will offer a mix of one and two bedroom apartments, as well as providing on-site care and support services to people aged 60 and over. more.
A range of communal facilities will be available for use by tenants and the wider community, including a community center where meals will be prepared and served, and where social activities will take place.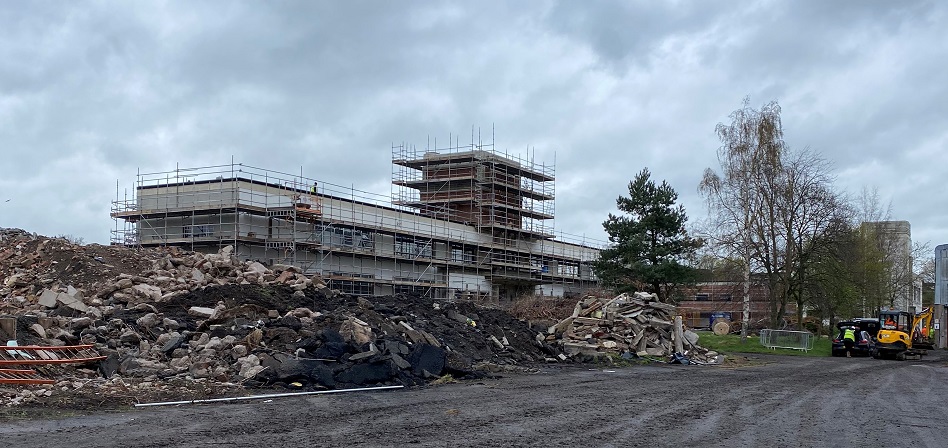 Click on here see an aerial view of the site.
The historic nature and rich heritage of this site compelled architect Aitken Turnbull's design to stay true to its art deco identity by retaining many of the original features of this beautiful listed building. Dating back to the 1930s, the main facade of the building is retained with its iconic facade, an entrance tower, art deco details with teaching wings on the sides and an old science block with curved windows.
To ensure the authenticity of the building, all windows have been reproduced exactly as the original design with steel frames made in Liverpool and glass supplied by Dundee. The original patterned floor of the old main entrance is retained, as are the exterior entrance doors and ramps with the old tower clock being restored.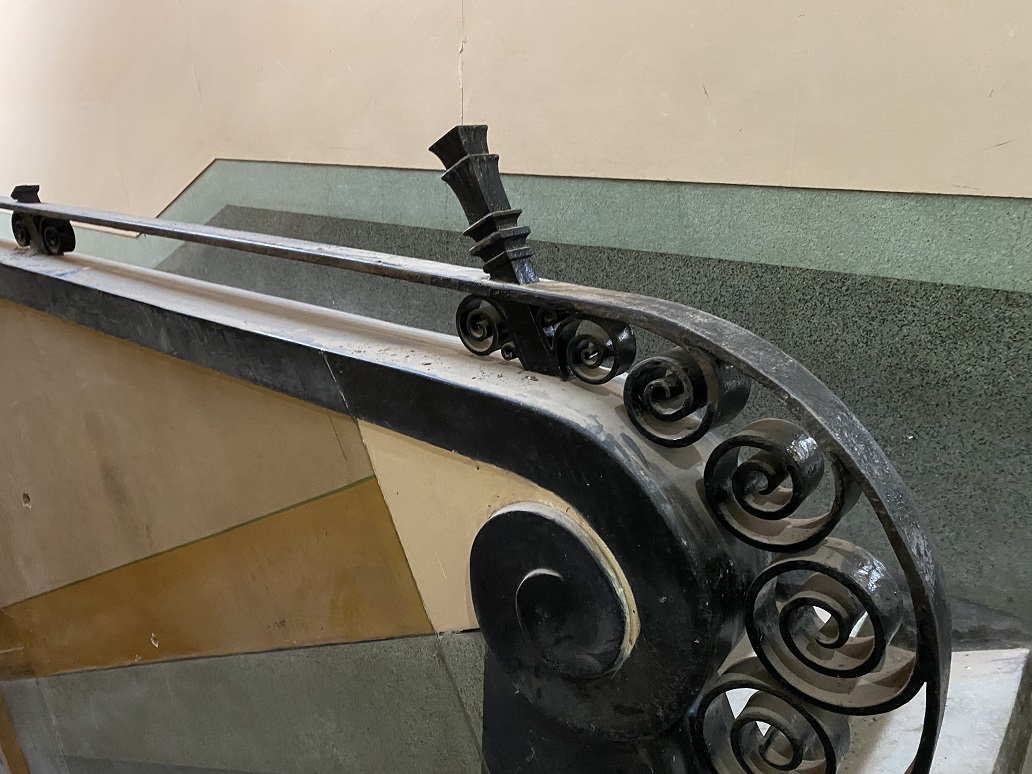 In an effort to be greener and more sustainable, much of the rubble from the demolished building is retained and will be reused to raise ground levels around the site.
Poynder Apartments will be completed in early 2023 and the first tenants are expected to move into the development from May 2023.